Responsive Web Design: What it is and Why it's Important
In today's digital age, it's more important than ever for businesses and organizations to have a strong online presence. With so many people accessing the internet from a variety of devices, including desktop computers, laptops, tablets, and smartphones, it's crucial to have a website that can adapt to any screen size. That's where responsive web design comes in. In this post, we'll take a closer look at what responsive web design is and why it's so important.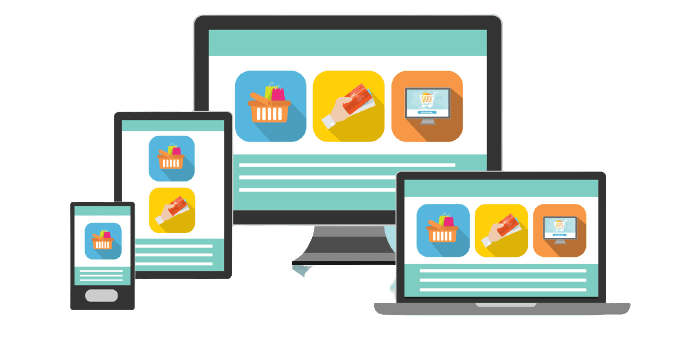 What is Responsive Web Design?
Responsive web design is an approach to web design that aims to create websites that can adapt to any screen size or device. The goal of responsive design is to ensure that a website looks and functions well, regardless of whether it's being viewed on a desktop computer, a tablet, or a smartphone.
To achieve this, responsive design uses a combination of flexible grids, flexible images, and media queries. Flexible grids allow the layout of a website to adjust based on the screen size of the device being used. Flexible images, on the other hand, can be resized to fit any screen size without losing their quality. Media queries are used to apply different styles to a website based on the size of the screen.
Why is Responsive Web Design Important?
There are several reasons why responsive web design is important, both for website owners and for website visitors. Here are a few of the key reasons:
conclusion Responsive Web Design: What it is and Why it's Important
In conclusion, responsive web design is a crucial component of modern web design. By creating websites that can adapt to any screen size or device, website owners can provide a better user experience, improve their SEO rankings, increase mobile traffic, simplify site management, and future-proof their websites. If you're looking to create a new website or redesign an existing one, be sure to work with a web designer who has experience in responsive web design.
Responsive Web Design
If you're looking for a responsive web design service, we're here to help. Our team of experienced designers can create a beautiful and functional website that will look great on any device.
Contact us today to learn more about our services and how we can help improve your website's SEO.
We also provide best and cheap web host powered by Litespeed web server which 9x faster than Apache, along with CSX Exploit Scanner for our comfort and domain name registration for any TLD suites your need.